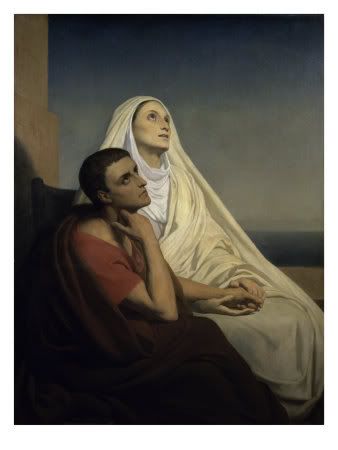 August 27 and 28 are the feast days of St. Monica and St. Augustine, perhaps the two most well-known mother and son saints in the Catholic Church. The image above is a depiction of a scene from the Confessions where Augustine describes a moment with his mom as they wait for the boat that will bring them back to North Africa from his Italian sojourn. He has just been baptized and she is just content that her prayers for her son have been granted. The painter's brush captures them at the moment when — as Augustine narrates — they have a foretaste of the blessed life. The description of the experience is found in the Confessions IX, 10.
Here are some more posts about the two saints above:
Posts about groups devoted to St. Monica:
All the above links lead to the Mystical Geek.